Detectives of Everyday Life
A Research Project on Solving Mysteries of Everyday Life in Cities
Location :

 İstanbul / Turkey 


Research :

 Piknik


Bureau Founder :

 Oğul Öztunç
Bureau Director :

 İlayda Keskinaslan
Sponsor :

İstanbul Bilgi University, ALT Art Space Bomontiada, Kadir Has University, SALT Beyoğlu
Detectives of Everyday Life Bureau is an organization born with Piknik's ongoing critical research on drawing, representation, roleplaying and everyday life of cities. There are several steps of pursuing this endeavor by collaborative workshops, collective drawings, presentation in conferences, articles and printed books. The Bureau completed three extensive research projects by now; one spending two days in a busy street and producing a two meter collective drawing, one making a book about a flea market in the center of the city and one preparing a fake newspaper by messing with a historical Encyclopedia of Istanbul looking for mysterious stories. For more information scroll down and delve into exciting adventures of Detectives of Everyday Life.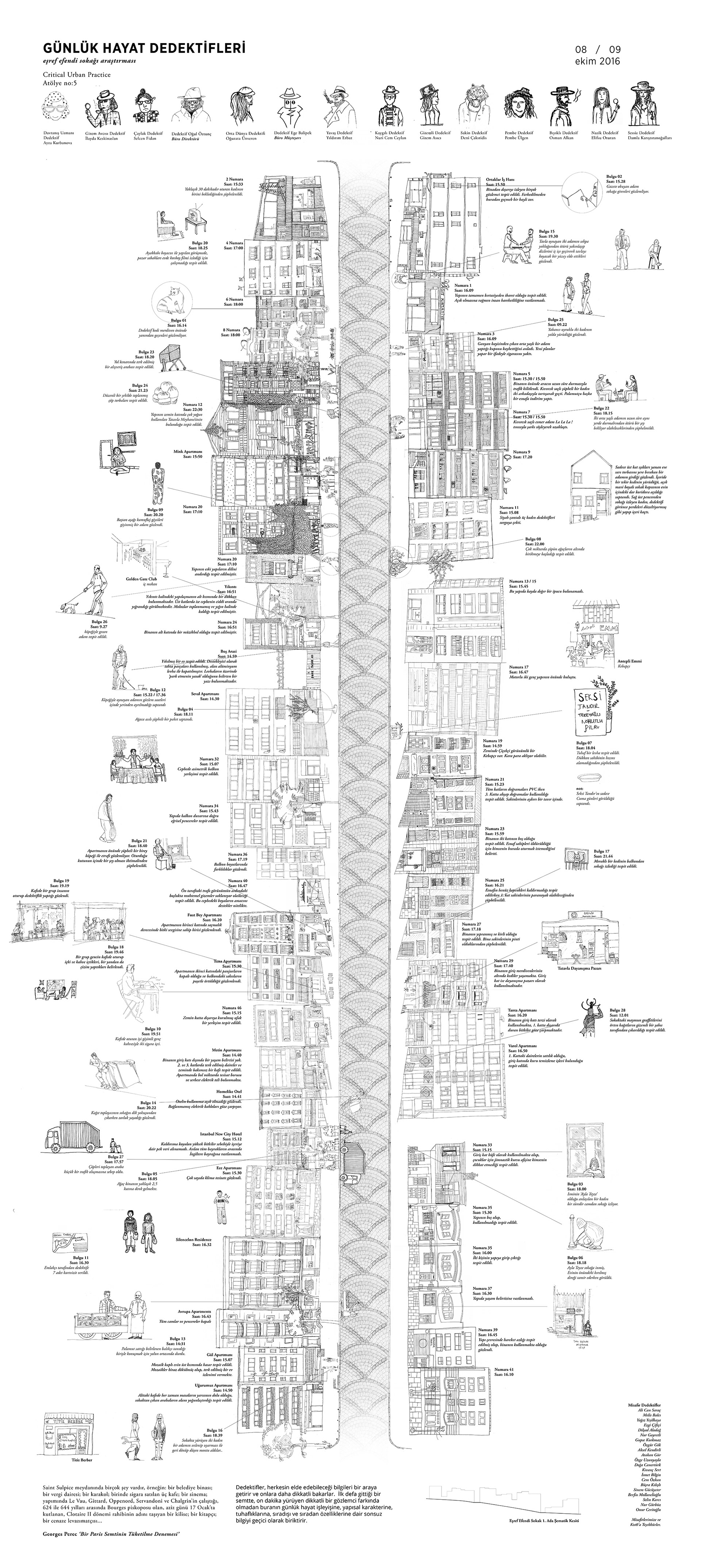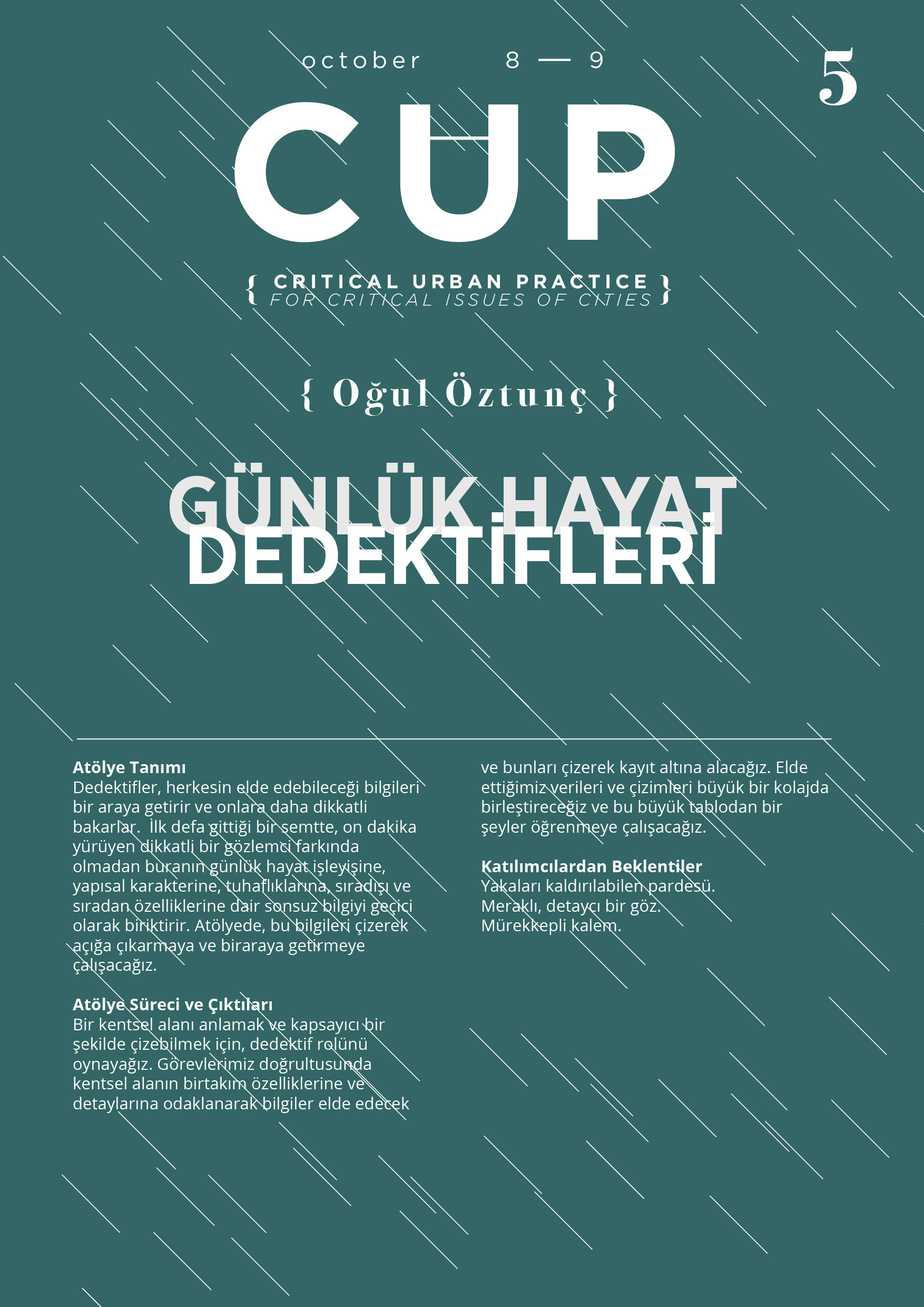 First work of Detectives of Everyday Life Bureau was a two meter long collective drawing produced by fifteen participants of workshop in scope of 'Critical Urban Practice' held by Istanbul Bilgi University. The original work can be seen in the bureau origin Kot0 Bar in Eşref Efendi Street, Kurtuluş, Şişli / İstanbul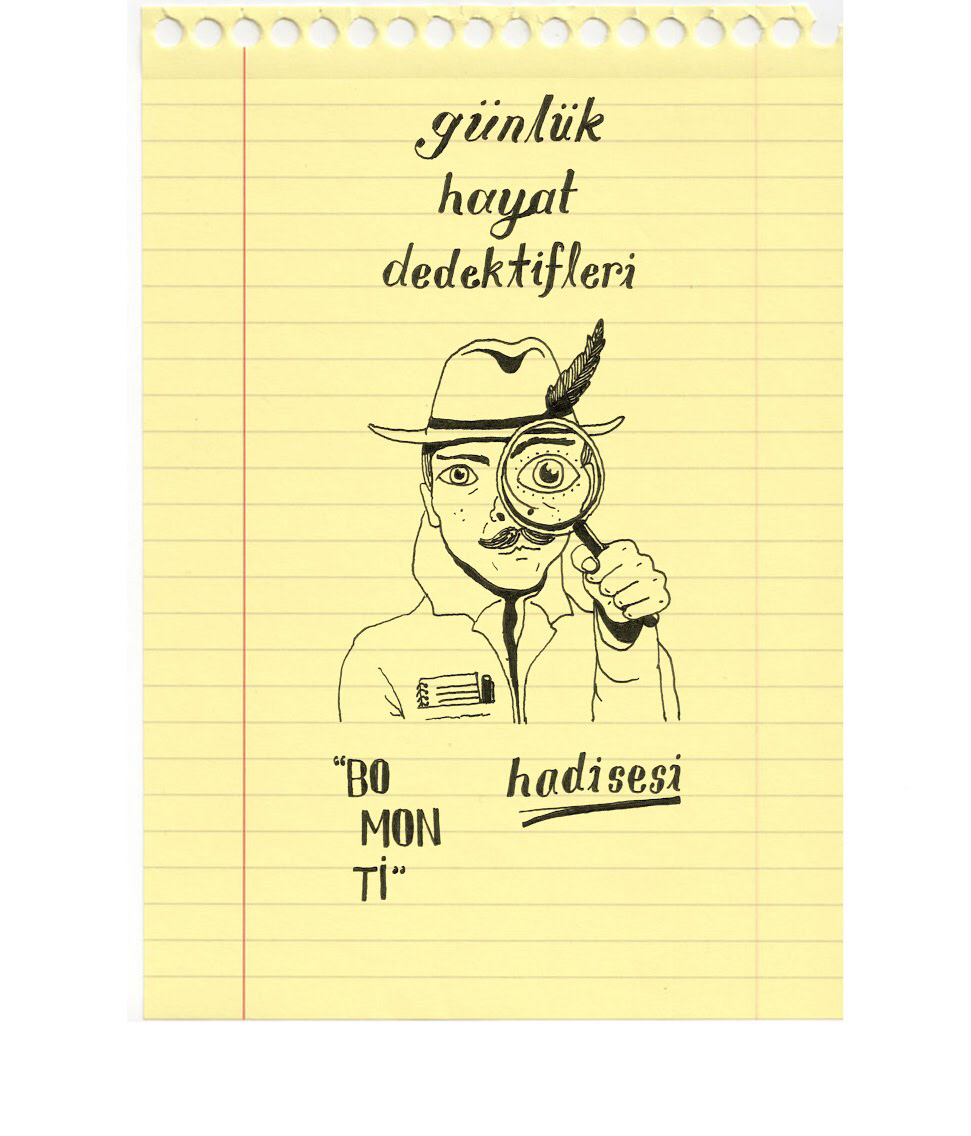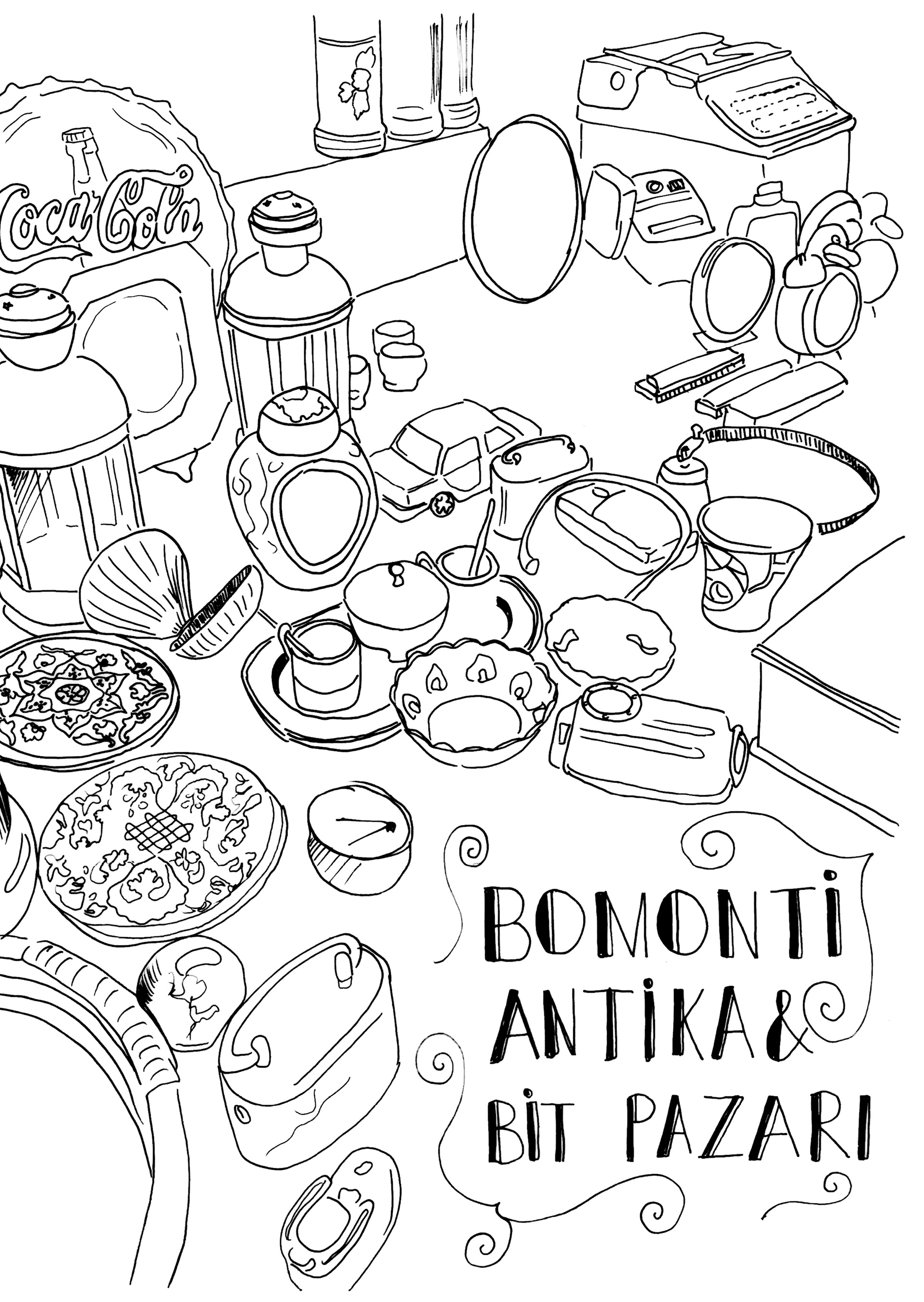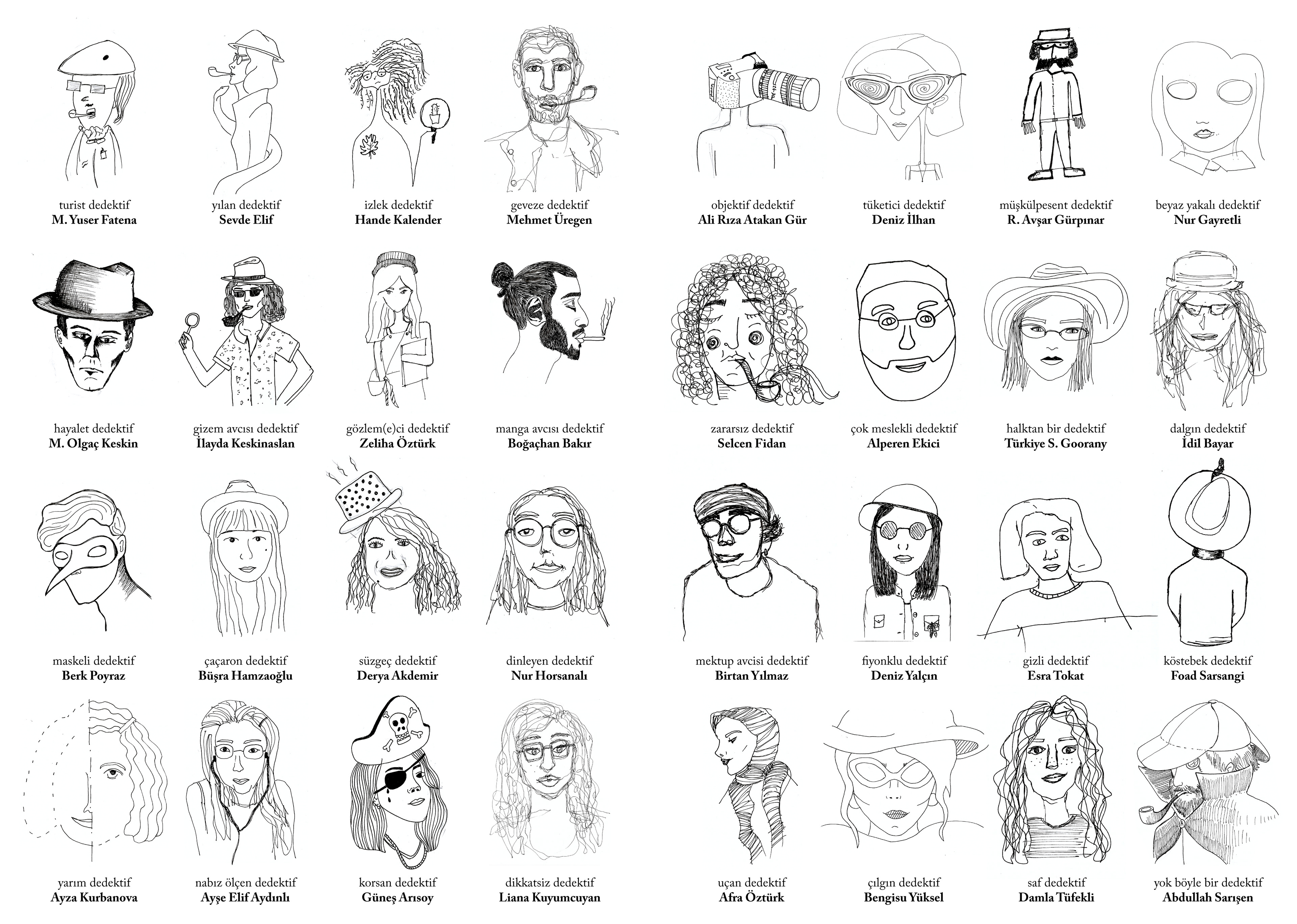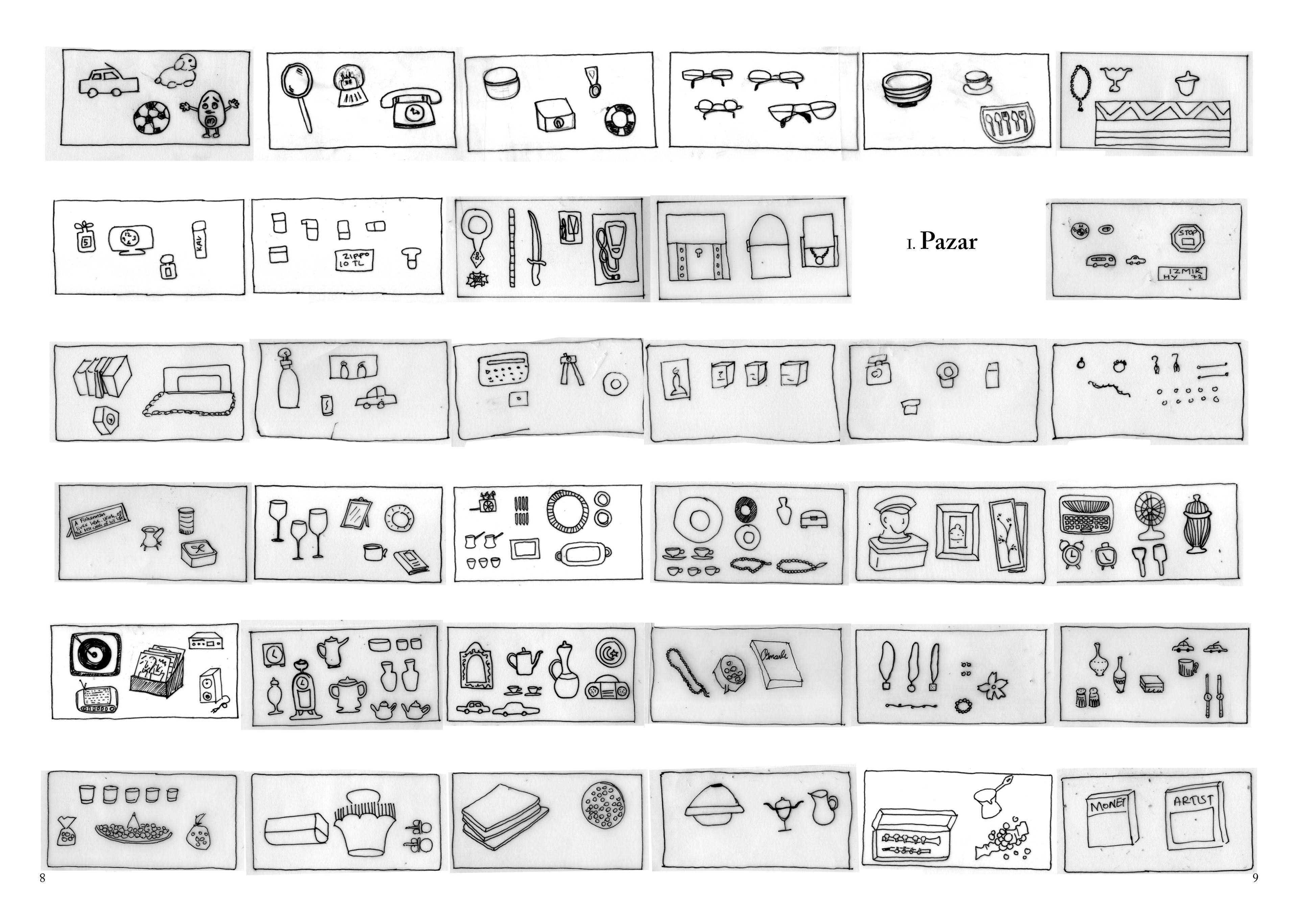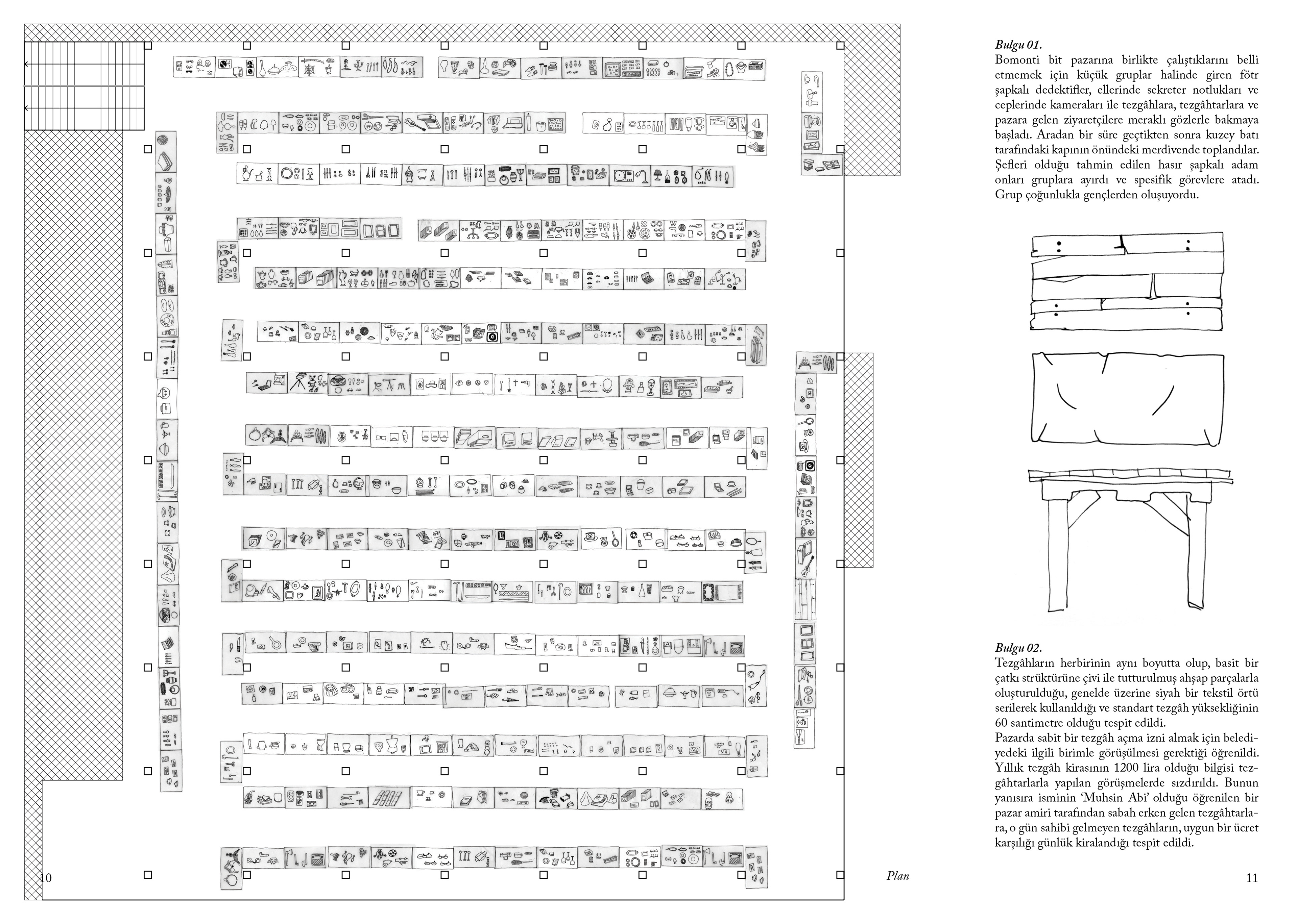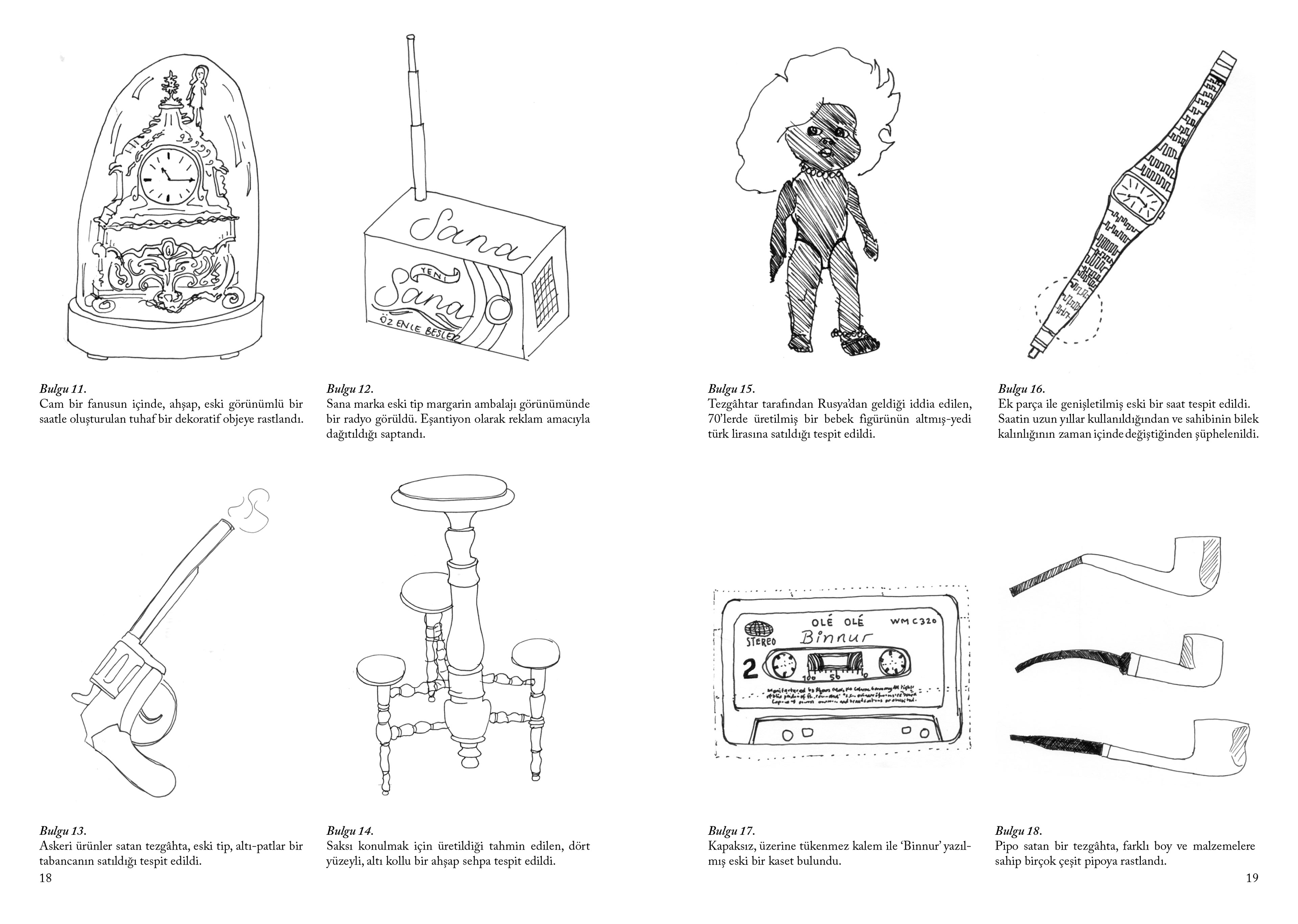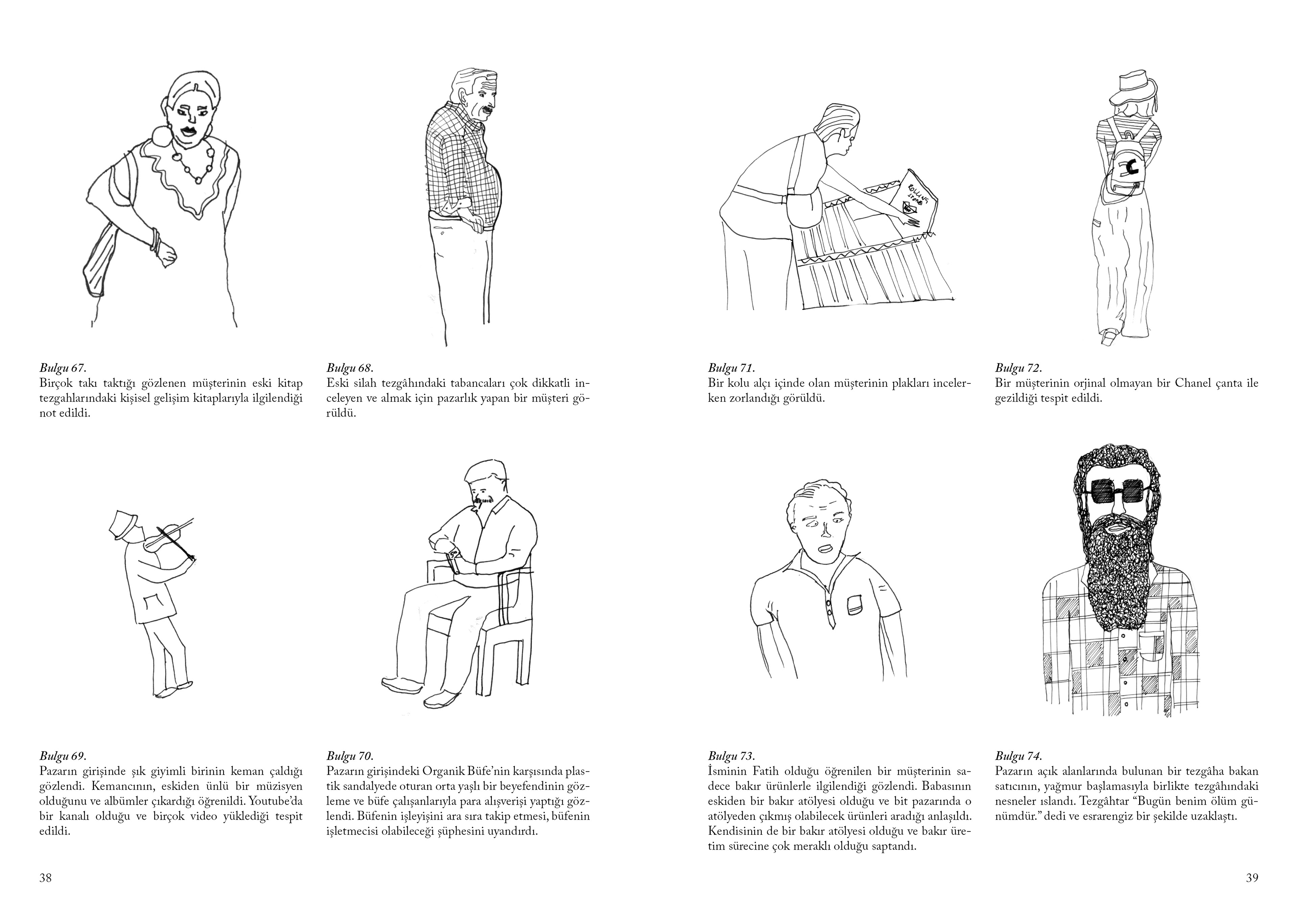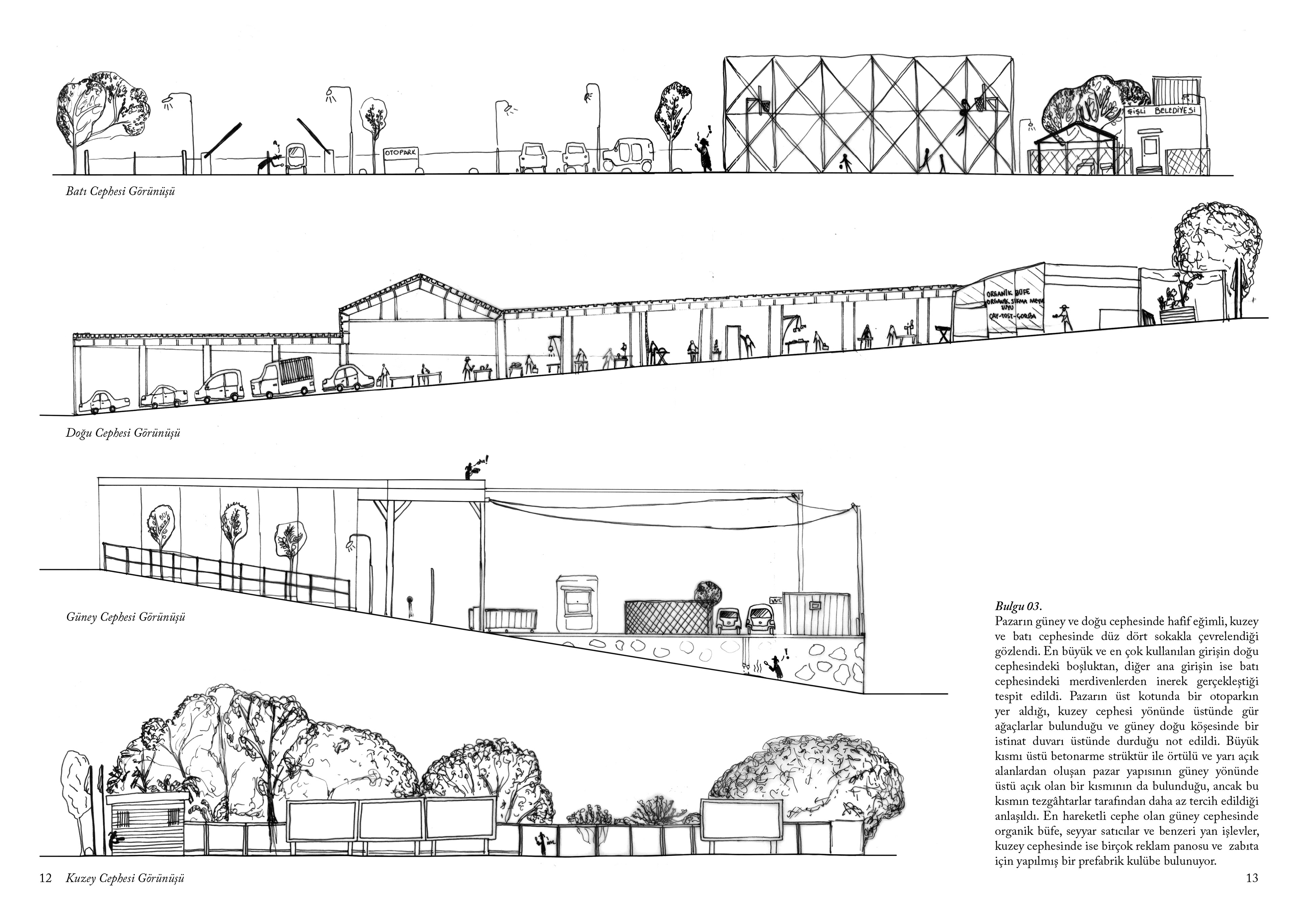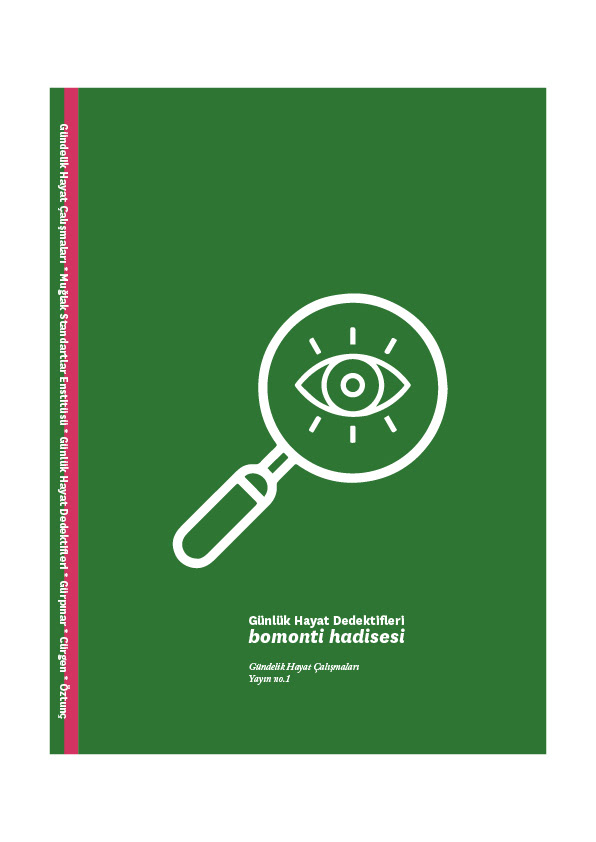 The Second accomplishment by the Bureau was a book on Bomonti Bit Bazaar, a flea market temporarily built every weekend on a car park structure in the center of the city. Thirty detectives investigated the bazaars architecture, surroundings, characters, objects and demystified the promiscuous everyday life of one of the most intriguing public spaces in İstanbul.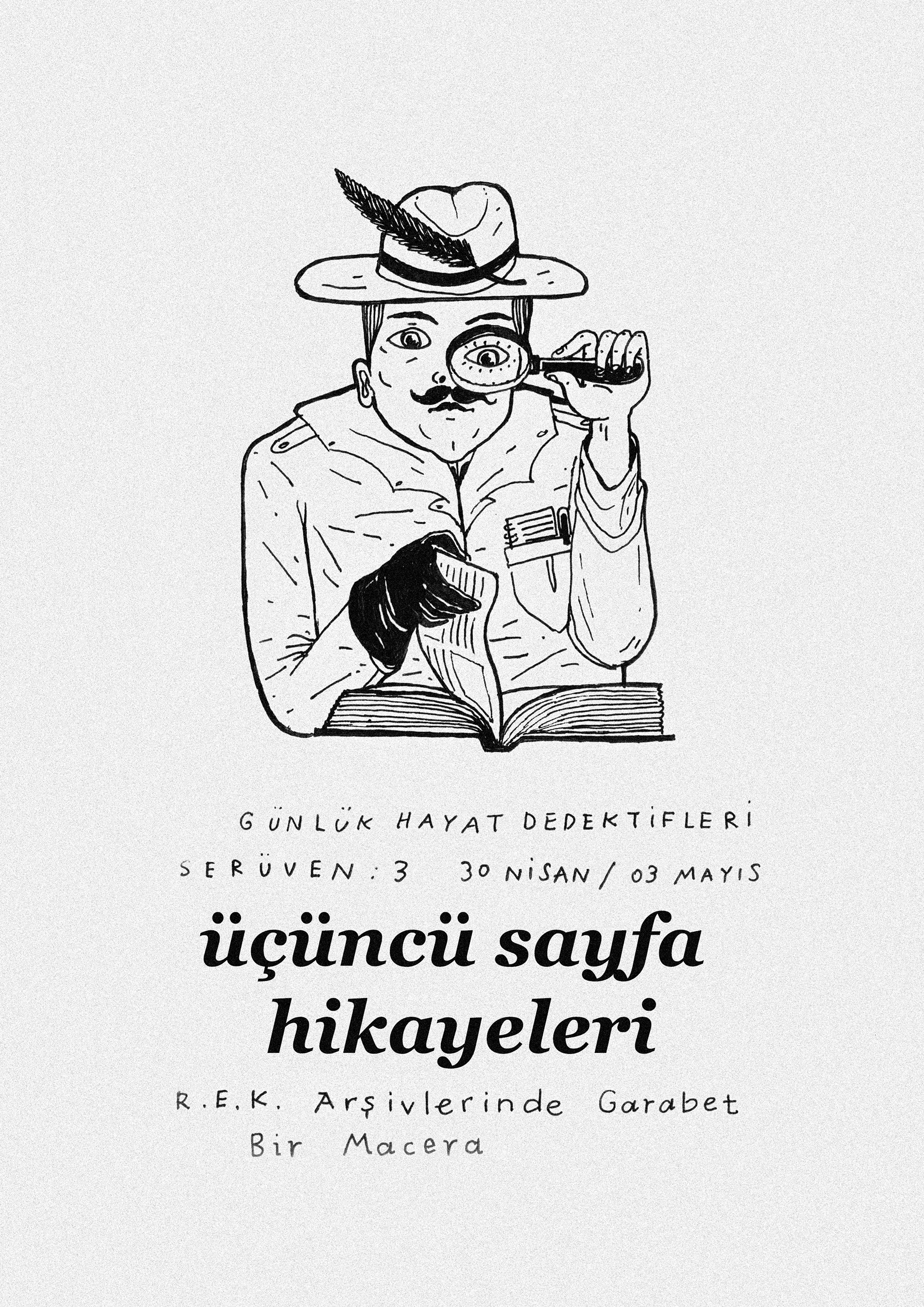 The third work of Detectives of Everyday Life was a fake newspaper produced by fifteen participants of a workshop sponsored by SALT Beyoğlu Archives, printed in sixties İstanbul about mysterious crime stories extracted from famous Encyclopedia of İstanbul by Reşad Ekrem Koçu.
Detectives of Everyday Life is a contemporary critical research bureau dedicated to projects investigating the most intriguing object of 21st century, complicated everyday culture produced by cities. To collaborate on new projects contact Piknik Works.