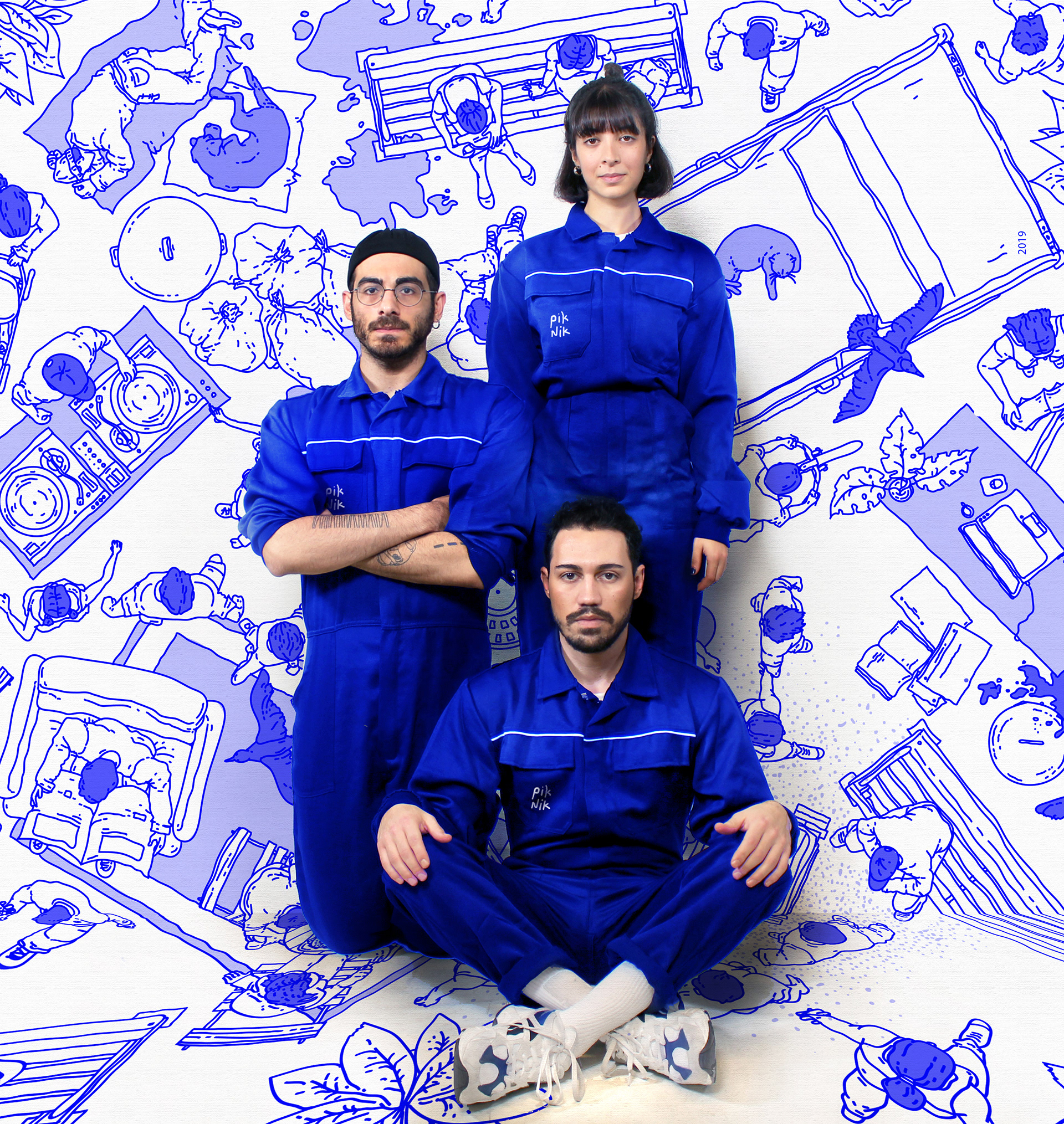 Hello. This is Piknik.
Piknik is founded by Oğul Öztunç & Atıl Aggündüz in 2016 and currently comprised of Melodi Gülbaba, Burçe Gökhun and Umut Müezzinoğlu.
Piknik aims to play acrobatics between boundaries of

art

, 

architecture

and 

graphic

fields as a practice feeds itself from 21st Century's Creative Mechanics.
Piknik is Electric Blue.
Here is a List of Things That Excite Us

:
* 
Using drawing as main medium in order to understand, imagine and tell things. Anything really.
* 
Observing the conditions of contemporary city, learning from it using unexpected methods, and reflecting on it with critical imagination.
* 
Making pictures and graphics that animate powerful moments and atmospheres.
*
Articulating a unique space that works like a machine but also has a story to tell.
* 
Exhibiting work and discussing about it.
* 
Coming together with other creatives and playing together
If you are interested in any of those, 
contact us via [piknikworks@gmail.com] 
You ask where we are ?
We work everywhere.
But if you insist on finding us,
We are doing a picnic somewhere around 
here.
instagram: piknik.works
Follow us if you want some good ideas eaten outdoors.