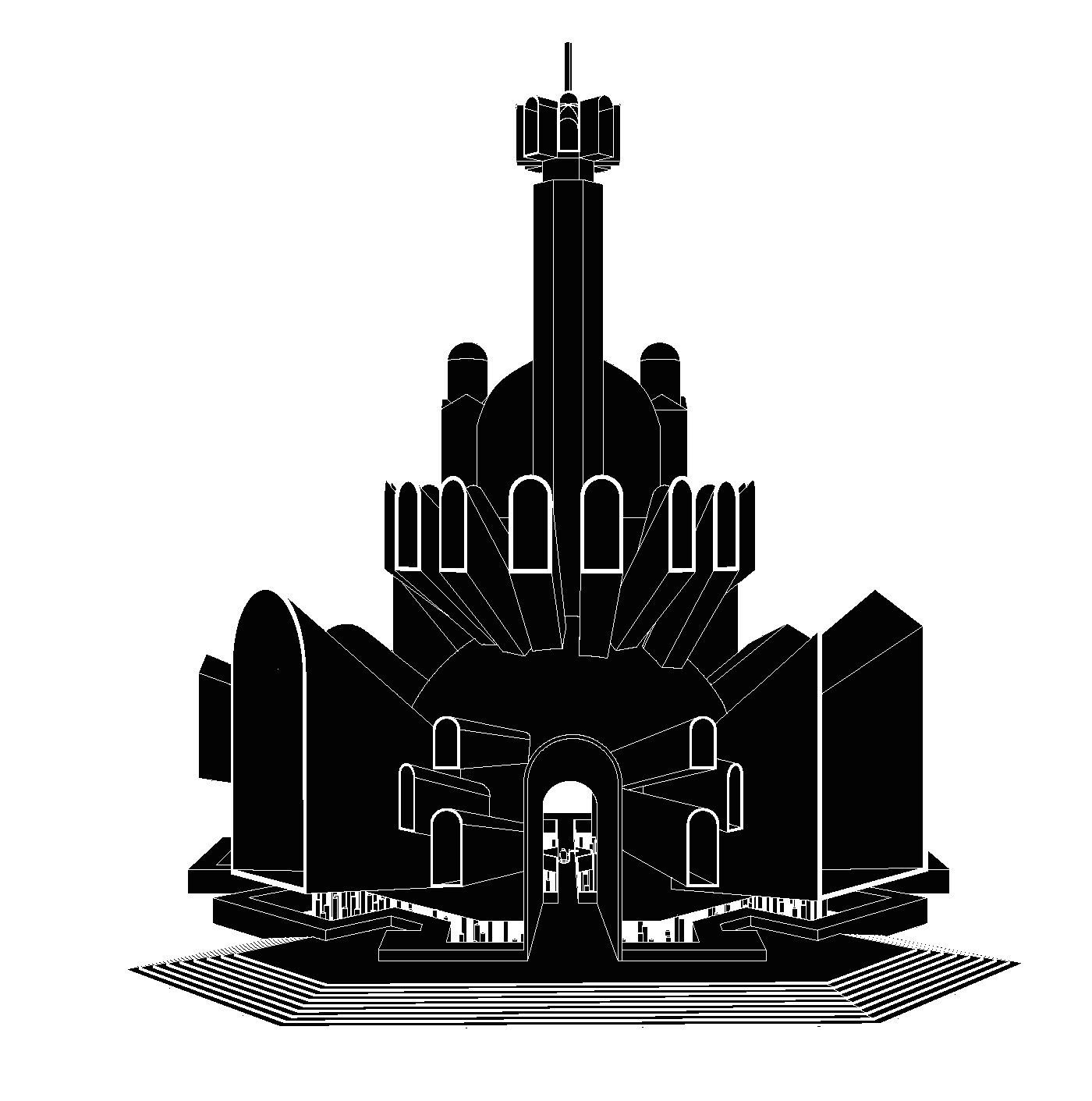 Temple of Chill
A Visual Essay on an Imaginary Temple in the Future

Location :

 Venice, İtaly


Design Team :

 Oğul Öztunç


Sponsor :

 Turkish National Pavillion of 2018, Venice Architecture Biennale
This work is partially produced during the 'Redrawing Venice' shift led by Erdem Tüzün & Eren Çıracı, during Venice Architecture Biennale 2018, in Turkish Pavillion 'Vardiya'. Thanks to curating team, IKSV, and all who helped facilitating this fantastic opportunity.

A Hope for Salvation: The Temple of Chill

Extract from Newspaper Article Written by Y. Jazz Silvano
Published in La Stampa, 07.10.2018
In the year 1974 Professor Freudenberger coined a psychological and physiological condition called 'Burnout Syndrome'. It is caused by emotional exhaustion, physical fatigue, and cognitive weariness usually resulting in cognitive alterations leading to depression, disturbance and disengagement. But back then, it was little known, nor speculated about what this minor syndrome was about to evoke in our civilization. In nothing more than 30 years it has grown out of range, becoming an unstoppable pandemic affecting humankind in formidable ways. We now have a disfunctioning society with nearly half of the population are suffering from severe effects, even complete defamiliarization from society.
But hope and salvation has always been bestowed upon humankind who asks the right questions with good intentions. Recent developments show that we might actually have a way out of this situation. An international researcher group consisted of scientists, sociologists and architects from Ca 'Foscari University informed us that they may have found a way to cure this tarnation of misery. Director of the project, Professor Melodriano Rosepadre claimed that they have already started with voluntary patients but the construction will be fully completed in two years in 2050.
Focus of the group was making an experimental applied research on a specific type of deliberate distortion on spatial intelligence and its effects on cognitive performance of people suffering the syndrome. Depending on recently found speculative research, they have decided to go forward building a treatment structure, a temple of salvation or so to say, an atmospheric hospital that patients are immersed by this spatial apparatus in order to be recovered. The Venice Council of Salvation proudly offered the precious church of Santa Maria Della Salute to the institute upon the application made by researchers.
Professor Kemal K. Kowalski from the research group claimed that this church is actually one of the very few churches in the world that is very suitable for those experiments. Art historian and architect Mr Oleg Selfbronza added that the architectural  and optical qualities of this building; the self centered plan, panoramic Rotonda, and spherical organization of space makes it a perfect match.